STEEL MART
---
THE WORLD'S FIRST OUTDOOR SUPPORT IN CLASS A1
The complete and versatile Steelmart range, result of months of research and development, makes us the first to offer a revolutionary support that anticipates safety regulations against fire. STEELMART joins our traditional plastic supports and the ones produced in self-extinguishing material V0.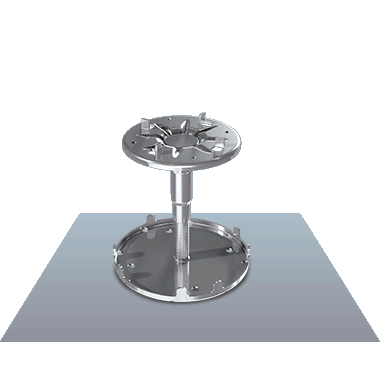 RESISTANT AND SAFE
It guarantees structural integrity of outdoor terraces' floors in case of fire. It resists corrosion and atmospheric agents and can load up to 1000 kg.
VERSATILE RANGE
Range of heights from 25 to 300 mm, more heights available on customer demand. It is possible to fix the height mechanically for greater safety. Suitable for tiles, decking and mixed floors installation.
EASY INSTALLATION
The self-levelling heads adjust the slope of the laying surface up to 5%. Millimetric regulation of the laid floors. Always inspectable, without demolition.
GREATER SAFETY
---
FOR YOUR FLOORING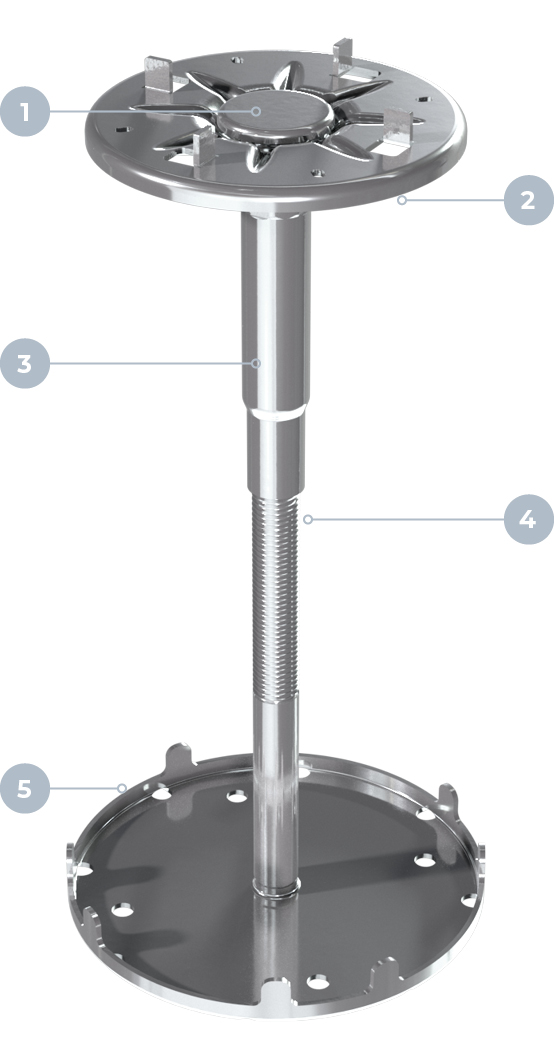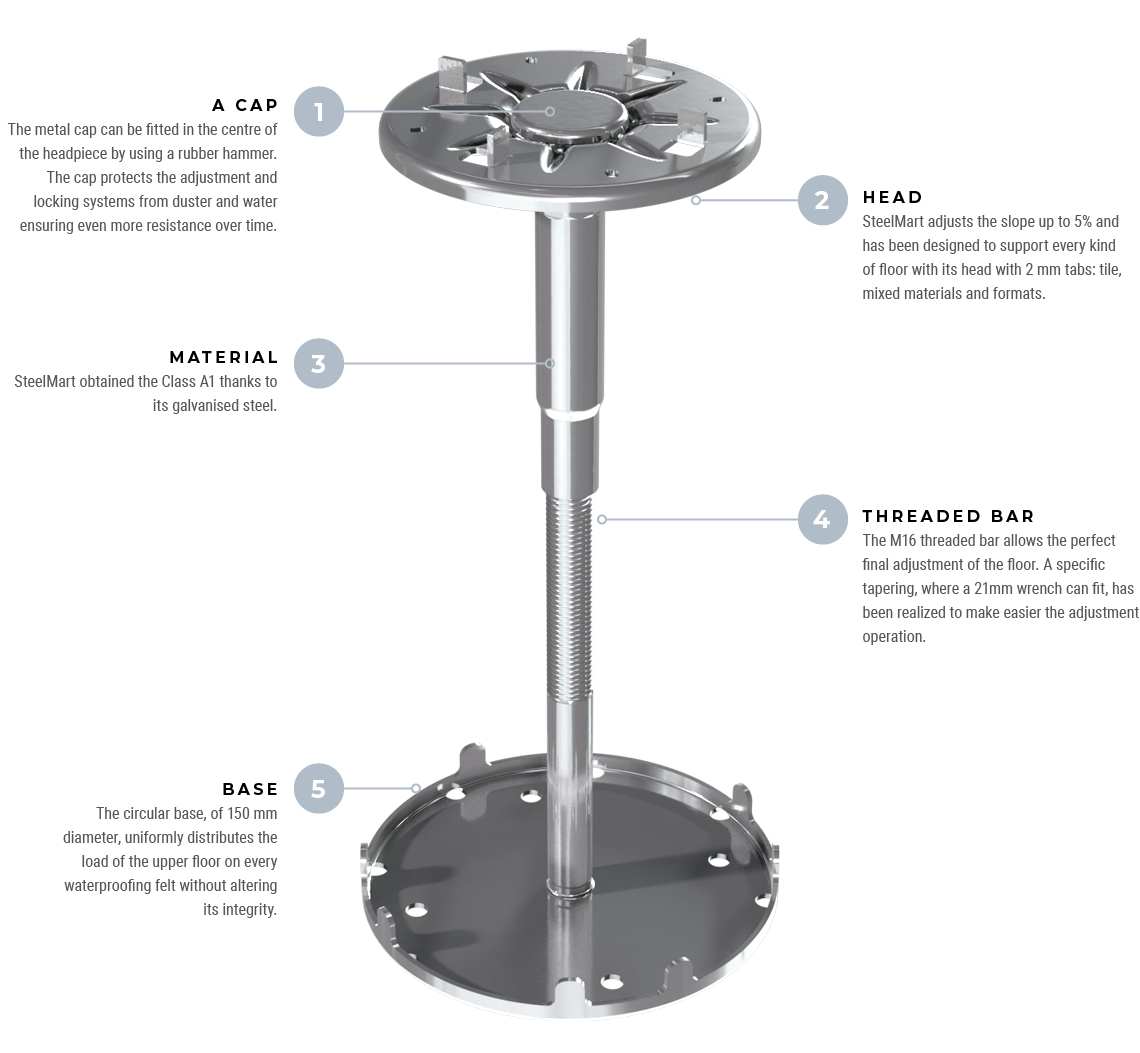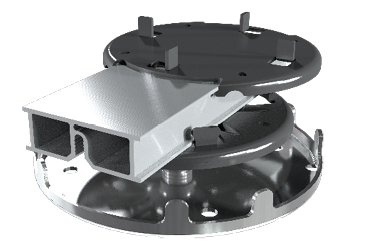 RAIL HEAD
It has been design for laying decking floors on a substructure of joist or to fit with our Rail System. It allows the inspection of the underlaying surface without demolition.